Case Studies and Testimonials
FOREIGN TRAINED ATTORNEYS
More success case studies

Thank you so much for your program and your encouragement as a mentor. There's no easy way to study for the bar but you made it bearable and through the structure of your program and your wisdom I was able to keep my sanity! You are truly skilled and an expert at what you do! I will definitely continue to tell others. I cannot imagine having gone through this experience without Celebration.
Passing California Bar Taker

Weekly online video meetings with Jackson were exceptional moments in professional coaching, and the value I received from the course and these sessions far exceeded the amount of money the course cost, which in fact was extremely reasonable…
Passing Georgia Bar Taker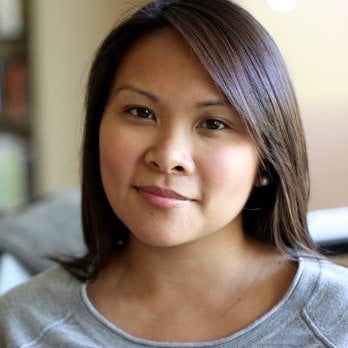 I wanted to update you on the bar exam results from my February 2016 session – I PASSED!  As you may remember, it was my first time taking the bar exam after four years off from law school, while working 50 hours a week and being a mama to a precocious 4-year-old.  I felt overwhelmed by all the noise surrounding the bar exam and found your bar prep through the podcast.  I loved your message and the attitude that the bar isn't this scary thing – it is certainly difficult but you don't let fear rule the material.  I initially felt conflicted about purchasing ANOTHER bar prep program, but I took the leap and I'm SO glad that I did.
Thanks for all of your help and for working with me to customize your program to fit my needs.  I was worried you would lecture me when I told you the number of hours I could study per day, but instead, you were solution-oriented and helped me feel confident that I could actually do this while working. 
I'll recommend your program any chance I get.
Passing California Bar Taker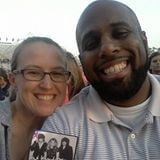 As former teachers who both decided to go to law school, we completely support the pedagogical methods used by Jackson for his Celebration Bar Review. The program is right on point in teaching you the content you need, the strategy to apply that content, and how to learn it all in as calm an atmosphere as possible. Jackson provides you with all the knowledge you need to pass the Florida Bar Exam but he also provides you with so much more. Jackson, unlike the commercial bar review programs, provides a study method that walks you through a grueling process in the least stressful manner possible, because Jackson understands that to truly internalize the information needed to pass the Florida Bar Exam you have to keep yourself calm, well rested, and build your knowledge as you go. Jackson's teaching methods work for test takers and non-test takers alike. It meets the needs of all learning styles, whether auditory, visual, or both. It is a well-rounded program that we as former teachers and now lawyers would recommend to anyone. If you have any doubts about signing up for Celebration Bar Review, please don't hesitate to tell Jackson you want to contact us, and we will help you understand what Jackson did to assist us in surviving what would otherwise be a grueling process.
Passing Florida Bar Takers
CALIFORNIA STUDENT COMMENTS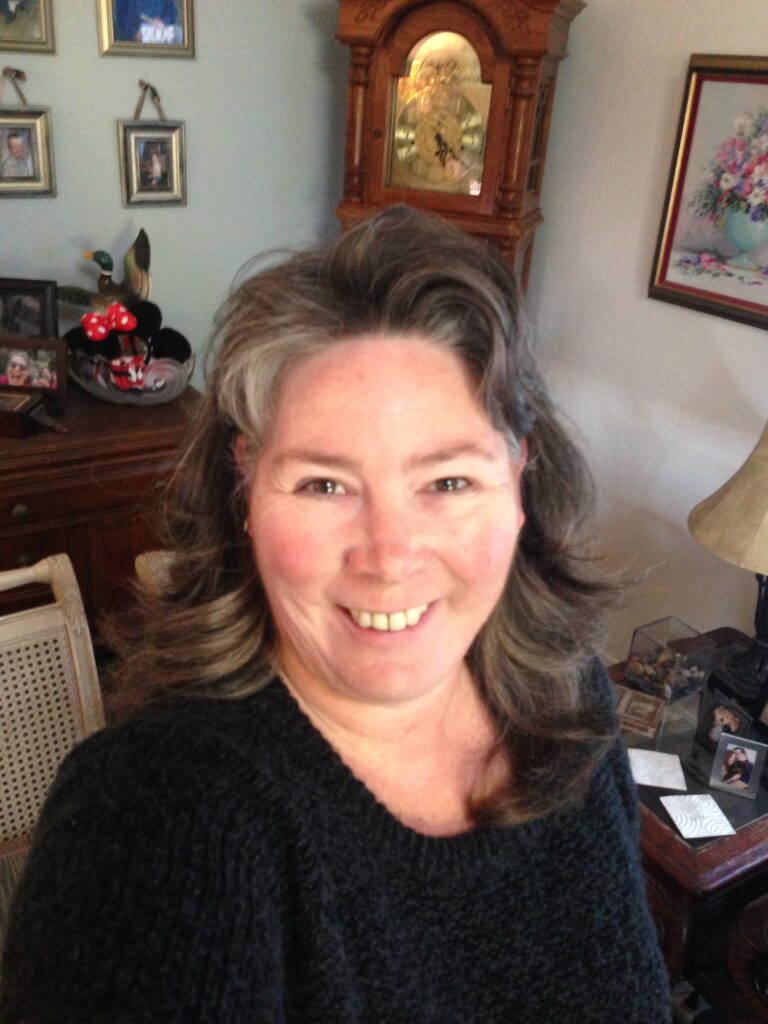 ….  I've told anyone who'll listen that I value your approach, and recommend it because it's not just a gimmick, it's a very effective approach.  And I believed that before I knew that I passed.  I would still have recommended your program, even if I hadn't passed.
Passing California FYLSE and General Bar Taker

Thankfully I passed! I was afraid to feel confident about my efforts but I can honestly I say I followed the syllabus, completed all the assignments and followed your instruction on the essays and performance tests.
Thank you for the assistance!
Passing California Attorney Bar Taker

I'm one of your 80% pass rates [students] in 2006. I have lived in southern California since 2008 and got hired a few months afterward for a very well-known civil litigation and family law firm in the Palm Springs/San Francisco area (2 offices) and worked for Palmer Riedel for 6 years until he retired. I now know a lot of local attorneys, have done contract work for an absolutely wonderful extemporaneous orator, Richard Ghan, who is a great friend.
Currently, I am now hired as a family law attorney by an extremely celebrated criminal defense attorney, Peter Cabrera, in Indio in the Coachella Valley (Palm Springs area). I am just thrilled with this job! I love everybody at work and the atmosphere. It's SO lovely!!!
I cannot thank you enough for all you've done for me! I would never have been here in my life if I hadn't passed the Bar exam. Thank You for ever, and God Bless your model railroad!
Passing California Bar Taker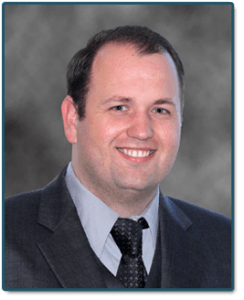 I am speechless … I just found out that I passed the California Bar Exam. With your help and guidance – I can say that I passed the bar exam on my first try! Jackson – as a FRIEND first and a mentor, THANK YOU! I went to a California accredited law school with a historically low bar pass rate, and when I told people in my class I didn't use the "big box" bar review course, they said that I might as well not show up to the bar exam because to pass I needed to "blend" in. They insisted I needed to use "buzz words" and "attack outlines" and honestly, those cautionary tales echoed in the back of my head so often, I had to routinely called you Jackson and talk to you for reassurance. Reassurance and guidance is that I received and I did what you said and never questioned it (not to say learning your method wasn't a process). I tossed away everything I was told to do in law school and from those "big box" writing courses, and I did what you taught me! I AM SO GLAD I DID!!!! Once I learned the method, the essays and performance test were easy!! That only left the MBE and your method had my scoring high every time! Your writing style was different; it had me instantly analyzing facts even when I did not completely "memorized" the law. In fact, you method that never had me reciting elements or creating flash cards had me instantly focused on how to analyze and write! I had some really great classes in law school, among which was Constitutional law, that I learned so much that it really changed my thinking and understanding of things in day to day life. Your course for me was more than a bar review course, it was on par with the most important of law school courses because you showed me how to really analyze facts and law. Your new writing style steeped into my free-lance legal research memos and I was instantly getting positive feedback from that attorney about how much more effective my writing had become. You helped me see the big picture beyond the singular subject of torts, criminal law, and contract and when we were done I was about to step back and see the big picture and how it all fit together. Now, it's time for a Celebration!
Passing California Bar Taker

Jackson is one of the most knowledgeable tutors regarding the bar exam. My first interaction with him was when I was searching YouTube for advice on strategies and tactics I should employ while preparing to take the bar exam. He had some very beneficial tips that helped me a lot while I was studying. He was also very helpful when I emailed him asking for help on how to take the bar exam as a foreign attorney.
I would suggest him to my fellow foreign attorneys taking the bar. He is very knowledgeable and knows his stuff very well.Thanks a lot, Jackson, for the help you provided.
Passing California Bar Taker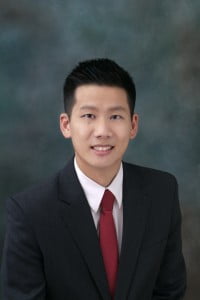 I checked my bar results last night and my name appears on the pass list. I wanted to thank you so so so so so so much. The difference that you made was not something that can be easily duplicated. Through your love and encouragement, I had confidence as I studied. And I had confidence as I took that exam. Through your guidance and FaceTime sessions, I felt like I wasn't wandering through a densely packed forrest of material and was able to push through when I felt overwhelmed or stuck. Your personal touches made the difference for me. Not just the study material or study guide, but there was something about YOU and your bar exam test taking mentality that you passed onto me that changed my perspective on how to look at the exam, how to study, how to take the exam and how to rest afterwards.
Passing California Bar Taker, Lexint Law Group

I passed. I am immensely relieved, to say the least. Thank-you for all your sage guidance, I couldn't have done it without you.
Passing California Bar Taker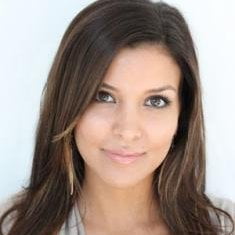 I was just writing to tell you that you are awesome! Thank you so much for all of your help studying for the bar exam. I would not have been able to pass had I continued using the methods taught by Barbri. I really mean that. Not to mention your exam anxiety methods are great and I think that a lot of people could use some of your advice. Again, thank you so much for everything and I wish you all the best. I will definitely spread the word about your bar review.
Passing California Bar Taker

I Passed!!!…I thank you for your great mentoring skills, your moral support and also for your prayers.  I still use several of your learning techniques in my engineering career with much success and hope to apply them in my future career in law.
Passing California Bar Taker

I wanted to pass on the good news that, with your help, I passed the CA Bar. As you know, I had two failed attempts.  But, I feel your suggestion to take the MBE and help with writing put my score over the bar.  Thank you for your help and tutoring.  I am happy that I was able to contribute to your passing statistics.
Passing California Bar Taker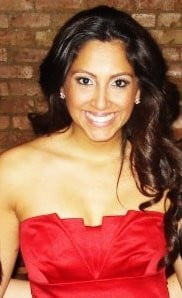 I PASSED THE CALIFORNIA BAR EXAM THANKS TO CELEBRATION BAR!!!!! And I still can't believe it!!!! I failed the first time with Barbri and I was absolutely devastated. In retrospect, Barbri works for some, but not for those who were in my situation. I attended a lower tier out of state school, and so I was already at a huge disadvantage when taking the bar exam. After the first attempt, my friend (who had passed with Jackson) told me about him, and I decided to take a leap of faith, and put 100% of my trust and effort into him. I did EVERYTHING JACKSON SAID TO DO!! I NEVER TOOK SHORT CUTS, AND I STAYED CALM AND NORMAL (well, for the most part, if I had a bad day, Jackson was there to snap me out of it). His methods are genius!!!
At first it seems scary when you learn Jackson doesn't "IRAC", but his method is AMAZING because it is exactly what the bar examiners want!! I ALSO LOVED THE AT HOME COURSE because I never felt rushed or that I was behind on my work(which I always felt with Barbri). There were a handful of days where I couldn't put in a full days work, or even work at all, and it was perfectly fine because his program is designed to fit YOUR SCHEDULE..
When I got to examination, I was sooo nervous, but I followed everything I learned in the past few months and wrote the exam exactly like we practiced!!! I felt SO MUCH MORE PREPARED, and I didn't feel lost or confused like I did Round 1!!! I noticed that SOOOO many kids were running out of time around me, but with Jackson's method, I never ran out of time! In fact, I often finished with a few minutes to spare and could read over my answers!!
What's more amazing about this course is not only are his methods exactly what you need to pass the bar, his mentoring is beyond imaginable from a bar tutor. After the first week with Jackson, it was like he knew me my whole life – meaning, he knew things about my studying habits, and he could already tell things about me that I personally needed to overcome. I lost a lot of confidence after the first attempt, and Jackson helped me regain that, and trust myself again. He also brought back the athlete in me by constantly reminding me to workout, and often used sports analogies to what it was I was feeling or going through!!! I could have NEVER PASSED WITHOUT THIS COURSE!!!
If you're willing to put in the work, let your guard down, and trust Jackson with everything you have, then you WILL pass the CA bar exam!!! I couldn't be more happy, and I still cry every time I think about how I PASSED!!! THANK YOU JACKSON AND CELEBRATION BAR REVIEW!!!!!!! I will be eternally grateful!!!!!!!!!
I PASSED AND ITS ALL BECAUSE OF YOU!!!!!!!!!!!!! YOU'RE AMAZING, AND WILL ALWAYS BE MY ANGEL!
Passing California Bar Taker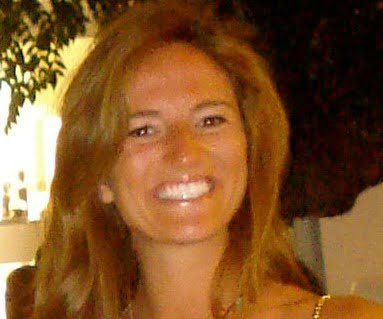 I've always used the motto third times a charm – I never thought it would hold true for me with taking the California Bar Exam. It took me three tries and excellent mentor in order to pass this exam.  
Jackson knows what he's doing. First, his mentoring style adapts to the type of test-taker you are. I have several friends who used Jackson's method, and in talking with them about the program, it's interesting to note that we each got different coaching. 
Second, the material he has created makes convoluted law concepts easier to read as he puts common sense back into the practice of law. It almost feels like a novel you have read before which makes it easier to remember and apply. 
Finally, the way his program is structured allows you to go at your own pace. You never have to feel rushed because it's on your own schedule which many other bar review courses lack in comparison. 
I used the STAR program and it changed my test taking style as well as my life. It employs techniques that successful people use in their careers and every day activities. The program helped me to build the confidence that I lacked in the previous exams. At the end of this whole experience, I actually made a friend in Jackson and I'm so grateful for the chance to have worked with him and extremely blessed know him.
Passing California Bar Taker

I PASSED!!!!!
My confidence was so rocked after failing the first time (and by less than 3 points!), that by the time scores were actually released, I was sure that I had failed this time as well. I couldn't even check to see if I'd passed. But, when I finally got up the courage to look, I saw what you kept telling me I would: I passed.
This is one of the greatest achievements of my life and I thank you whole heartedly for the role you played in helping me accomplish it. I put my faith in you and your methods, and I was not disappointed. If anyone looking to take – and pass – the California bar ever asks me how I did it, I'm pointing them straight to you.
Thank you for all your help, support, guidance, and encouragement throughout it all. You are wonderful, and I cannot thank you enough.
All my gratitude and love
Passing California Bar Taker

I wanted to thank you so much for what you have done.  I would not have passed this without you.  Having taken this exam 5 times, you know what I went through. Maybe I didn't believe the technique at first which is why I failed, but over time it made more and more sense.  I am so glad to have this behind me.  I highly recommend this course to anyone and in particular to people who struggle to pass for whatever combination of reasons.
Passing California Bar Taker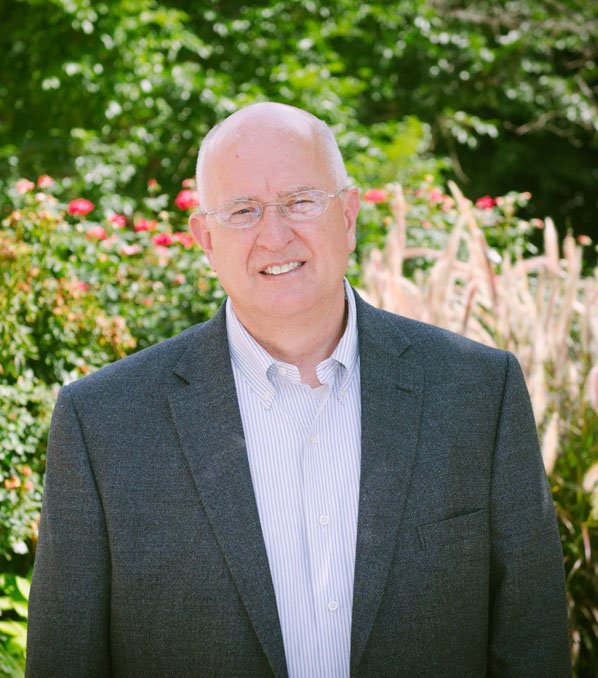 I took the California bar exam three times before I found Celebration Bar Review. Each time I took the bar exam unsuccessfully, I was simply reciting back legal arguments in the essay portion of the exam instead of making factual arguments. Celebration taught me how to make more effective factual arguments.
With the guidance and help that Celebration Bar Review provided to me, among other forces, I was able to succeed in passing the California bar exam.
Passing California Bar Taker

I have taken many classes and prep courses [and] have seen many teachers, professors, instructors and coaches.
And I also know how it is to be on the other side… as you know, I have been in business for the last 22 years.
So, I know that I am not wrong when I tell you that it would be hard to conceive a better prep course. Not only the outlines and your lectures are great (and funny also), but as a student I really feel that you are there willing to help us in every possible way. Academically and emotionally. You are a great teacher and a great person.
I want you to know how happy and motivated I am. You really make this process very simple and enjoyable.

After being away from law for over 20 years and in my 50's, I wanted to be admitted to the bar and knew I needed help to pass the Florida Bar exam.  Celebration Bar Review to the rescue!  I prepared used the lectures and reading materials, including listening to lectures as I traveled.  Jackson has to be one of the best lecturers in law (or otherwise) I have heard in my career and the explanations of the law and points to focus on made the difference in passing for me.  Add to all of that the truly affordable price and you have a reason to Celebrate!
Passing Florida Bar Taker, Feb 2016 Exam

While I graduated from law school in the middle of my class, I attempted the bar exam ten times without passing.  In preparing for my eleventh attempt I found Jackson and Celebration Bar Review.  I am very, very pleased to say that I PASSED THE FLORIDA BAR EXAM! I took Barbri and PMBR right after graduation and failed miserably.  While I'm hesitant to speak negatively of their materials and course plan, it simply did not work for me.  Jackson and Celebration Bar Review provide a comprehensive course with a personal touch that amounts to so much more. For me, the ability to talk through practice questions with Jackson made the biggest difference.  That is not to discount the quality of the materials, schedule or any other aspect of the course.  The bottom line is that Jackson has been doing this for several years and knows what buttons to push to get the best out of you.  You may submit a bad essay and he is tough on you, but you will see that he is fair.  More importantly, you will learn from your mistakes and not repeat them during the exam. Have faith, work hard, do what Jackson tells you to do and esquire will follow your name!
Passing Florida Bar Taker

Before I signed up I asked a couple questions and told you that I failed the last two times I took the Florida bar by 3-5 points. You told me that if I signed up you would "find me the points".  Well you did as I passed on my third attempt.
During the whole course you were right on with those "Yankee go home" questions. I moved from Missouri (where I was already licensed for a number of years) to Florida and had to take one of the hardest bar exams offered in America. With your help I passed and I am now able to take a job as General Counsel with a national company located in West Palm Beach. The future is very bright for me and I want to thank Celebration for the tools to help me pass the Florida Bar exam.
Passing Florida Bar Taker, Feb 2016 Exam

Florida results are in, and I just wanted to let you know that I passed.  I wanted to thank you for your encouragement.  I spent a lot more time on the Florida essay work, and it apparently paid off.
Passing Florida Bar Taker

Passed with ease!! Thank you again. Together we have defeated NY, NJ and now FL.
I had my doubts as to how I would prepare for this one, but your program truly works. For NY and NJ I was fresh out of law school with a lot of law still rolling around in my head. That was three years ago, now I have two children, both under 4, and I work a full-time as an associate at a busy matrimonial practice in Manhattan. When I officially decided to take the FL exam in late April / early May, you confidently assured me it could be done without causing me to panic. I don't know what it is about your soothing voice (with the exception of your hilariously-terrible fake New York impression), but it manages to be calming and informative at the same time.
During the break of the Florida specific portion of the exam, I was chatting with people who used other bar prep courses and they had no idea what was going to be tested on the multiple choice portion of the exam. None. They were chatting about topics which I knew were essay specific and would not appear on the multiple choice potion. Your insight into the structure and grading of the exam is unmatched. I feel like I walked into the exam knowing exactly what was going to be tested, which is a huge advantage both substantively and in terms of general moral and confidence. During the morning session when I flipped through the questions and saw the large trusts essay, a wave of confidence poured over me. Because you know the exam so well, I had spent a weighted portion of time right before the exam on trusts and I am pretty sure I destroyed that essay.
With your guidance, I got a 161.2 on the MBE in 2011 and then three years later a 158. The consistency there is not luck. Your program works for students right out of law school and for attorneys taking the exam some time later.
You helped my wife pass two exams and now you have helped me pass three exams. I just hope you are still doing this when our children graduate law school. Thank you, again.
Passing Florida, NY and NJ Bar Taker

I passed my bar exam and I am a member of the Florida, DC and Texas state bars. I found Celebration Bar Review very helpful especially for being brief, to the point and upbeat. I would recommend Celebration Bar Review to anyone seeking a less expensive and shorter set of review materials.
Passing Florida, Texas and DC Bar Taker

In this short video, Patricia explains her own difficult journey through 2 failures and how she succeeded and became a member of the Florida Bar. It's inspiring and encouraging!
Passing Florida Bar Taker

I just wanted to share the wonderful news that I passed the Florida Bar Exam!  Thank you for your wisdom and guidance throughout the process.  I have already recommended your course to friends on mine and will continue to do so.
Passing Florida Bar Taker

As a consequence of your masterful guidance and my Herculean effort, I passed the Florida bar exam.  I used your Florida and MBE apps.  I followed your study guide precisely, and used no other courses or materials. My overall score was 140. In sum, a hearty "Well Done!" to both of us.  Thank you for your excellent program.
Passing Florida Bar Taker

I passed the Florida bar exam–it was my first time taking the Florida exam, after taking and passing New York and New Jersey in the summer of 2014. Thank you for your help and course.
Passing Florida Bar Taker

Thank you. Another successful student !!
I have been in practice for 33 years. Running an office and a practice and being in management for a 700 person worldwide law firm left NO time for studying. I listened to your Florida lectures a few times when I went for a run or was driving somewhere. Listening to these lectures was great to get me focused on the organizational aspects and gave me a certain confidence in taking the exam
Then the weekend before the exam I flew to Florida to study. I only studied that weekend before the exam (Saturday, Sunday, Monday) . I studied only the Florida parts and thought I did great on Tuesday. Then I studied the multi-state Tuesday night and didn't know how I did. People that I know who are very smart didn't finish. It seemed difficult. Turned out my multi-state score was better than my Florida score (probably because the Florida studying did carryover to the multi-state). I wouldn't advise studying this way, but it worked !!!!!
Passing Florida Bar Taker, Withers Worldwide

I passed both parts of the Florida Exam! Thank you for all your help. I'm really glad I chose your course over the others. After the test, while waiting for my flight, I spoke with some people who said they felt like their courses didn't adequately prepare them for the multistate portion because the questions were so different from their prep questions.  I did not have that feeling at all and thought the questions were actually very similar to the prep questions. I will definitely recommend your course to others

I passed both sections of the Florida Bar Exam in July 2017. Thank you for your program. This is the third state bar I have passed. First one right out of school (SC), second one (OH) five years later. I have been out of school 13 years. I used three different programs and yours is the only one that treated the bar as a manageable task; a task that can be accomplished without perfection!
Passing Florida Bar Taker

I want to thank you for providing me with the tools, skills and confidence to pass the Feb 2017 Florida Bar exam.  While I came to Florida with over 30 years of experience successfully practicing law and running a mid-sized law firm in Pennsylvania, the prospect of studying for and taking the Florida Bar exam was intimidating.  This was especially true for me as I only have vision in one eye.
The first dose of reality was when you explained that practicing law is not the same as preparing for and passing a bar exam. Your tutelage on how to write an acceptable bar exam essay was invaluable.  I found your materials were thorough and the accompanying lectures with your personal insights were "spot-on!"
Finally, while I was initially skeptical of your recommendation to learn PhotoReading, particularly because of my visual impairment, in order to assimilate the huge volume of materials required to be mastered for success on the MBE, your suggestion to utilize the PhotoReading process to study for and pass the multiple choice questions on the MBE, the Florida multiple choice and MPRE proved correct.
I cannot express how thrilled I am to be able to join my son in his law firm in Naples, Florida and assist him with his busy trial schedule.  You made a proud father's dream a reality!
Thanks again. You are one of the best!"
Passing Florida Bar Taker

It had been twenty years since I had taken a bar examination and needless to say, I was pretty intimidated by the Florida Bar Exam. Jackson Mumey flatly told me that I could do it and then proceeded to show me how. I have a natural tendency to want to "know everything" but the course was much less about rote memorization and much more about learning the law and how to apply it on the bar. Initially it was hard for me to accept the learning method, but it soon became secondhand. Jackson Mumey was there every step of the way. I am very grateful to Jackson Mumey and Celebration Bar Review.
Passing Florida Bar Taker, James G. Martin Immigration, P.A.

Finally my friend, after 8 years (I bought my first Bar Review from Celebration in January, 2006), I have a license to practice law in Florida. I thank you greatly for all your help and mentoring. Yesterday I received my license…
Of all things, I know that the Lord our God, placed you in my path and through many prayers He has rewarded us. I'm forever indebted to you and Celebration. Although your wife may not know me, please give her my regards, and on my behalf, please let her know that she is married to a wonderful, honest, caring and beautiful human being, something I'm sure she already knows.
Passing Florida Bar Taker

Thank you Jackson and Sara for your entertaining (yes, even amusing) course.  I will always think of cat woman when addressing negotiable instruments . .   no pockets in the catsuit for holder in due course payment . . .Thanks so much for helping me pass the Florida Bar Exam!
Passing Florida Bar Taker

I am simply delighted to advise you that I have received notice that I have passed all three elements of the Florida Bar Exam requirements. Simply stated, I could not have done so, despite my many years of practice in NY, without both your training and support. You helped immeasurably to keep me focused on the right things and at the right times. I cannot thank you enough for seeing me through this ordeal.
Passing Florida Bar Taker

I passed the Feb 2015 FL bar exam using only your materials, while simultaneously working as a full time attorney in CA.  Your program was amazing; I couldn't believe how prepared I was. I think your program was better than Barbri, which I used for the CA bar exam.  I'll definitely be passing your info along. Thanks for all your help!!!
Passing Florida Bar Taker

I passed with points to spare.  The moral of this story is that you can, too.  The Celebration Bar Review  course made it possible for someone who had never practiced law to pass the test, even 37 years out of law school.  I would recommend the course for any of you, but particularly for the non-traditional bar taker.  That is the unique niche that Celebration fills so well. 
Passing Georgia Bar Taker

I just wanted to check in with you regarding my bar score for the GA Attorney's Exam. I have kind of an interesting story as background. My ex girlfriend decided to break up with me a couple of days before the bar, so it was not great timing to say the least. Somehow, though, I managed to bunker down and tried to focus for the exam. Your emails and videos leading up to the bar were very helpful and kept things in perspective. Anyway, the day of the exam came and I tried to keep calm and focus on the task at hand. I think the worst part was waiting for the results. My score was a 292, but for the attorney's exam, it was a 157 (they automatically gave me a 135 for the MBE portion).
Thanks again for your help; I thought studying for the bar while working would be awful, and it really was haha. I hated my life for a good three months, but at least I can now say I passed the GA bar.
Passing Georgia Bar Taker

I really wanted to thank you for all your help with conquering the GA
bar exam and for believing in my ability at the time when I didn't
believe in myself. There were several breakdowns that you were there
to pick me up and I'm grateful. There were times where I was doubtful
and honestly, some times where I doubted you but I prayed about it and
continued to believe in your approach and your process and it paid
off. So I most humbly thank you for helping me pass the bar!
Passing Georgia Bar Taker

We both passed! Thank you for everything. I'm so glad I chose Celebration Bar Review.  My MBE scaled was 156 and 305 overall. I needed 270 to pass.
Adam Saxe and Charles Rauton
Passing Georgia Bar Takers, The Brown Law Firm. LLC
NEW JERSEY STUDENT COMMENTS

Well I am happy to report that I passed! 150.1 MBE. Thanks for all your help. I would (will) highly recommend you.

Finding Celebration Bar Review is a gift to the student lost in the bar review maze of misinformation and misfortune. After four unsuccessful attempts at the bar exam I was emotionally, spiritually and financially drained. Jackson literally saved me. His course is designed perfectly to provide a student the intellectual, emotional and spiritual tools to succeed on the bar exam. I continue to use these tools in my personal and professional life. I feel so strongly that Celebration Bar Review is the way to succeed that I will not even give away the bar review materials I have from other courses to my colleagues.

I just needed a minute to take it all in–I passed (scaled MBE score: 145.8). This is the second time I have successfully used your course. In 2004 I used it to help me prepare for the Georgia Attorney's Exam, and of course most recently to pass the NJ exam. Without question this is the best bar review course on the planet. While I hope that I will never have to take this exam again, if I do, there is no question about it–Celebration all the way! I think this course stands out not simply because of the technical instruction, but because you know how to speak to the fear and anxiety that every bar taker experiences. Truly, once I stopped listening to all the negative talk in my head and really focused on trusting the methodology everything got better. Also, one of the best messages for me was the one that said that the results aren't really in my hands, they are in God's. This message connected with what was already in my spirit and really freed me up to do simply the best with my part of the equation. Jackson, words cannot express how grateful I am to you and all the Celebration crew.
Passing NJ and Georgia Exam Taker, Sonia Johnson Law Office

I am pleased to announce that I passed the NJ bar! It's a big relief and I am grateful for your help. Three for three with Celebration Bar Review!
Passing NJ, NY and Florida Exam Taker, Verizon Wireless
NEW YORK STUDENT COMMENTS

I am so happy to tell you that I passed my NYS Bar Exam. You have been such a big part of this journey and I truly believe that I would not be here without your help. Your support and wisdom has been invaluable to me.  I don't know how I would have managed my personal and bar exam related challenges without you being there for me every step of the way.  I had the UTMOST faith in your bar review course and I would recommend Celebration Bar Review to anyone in a heartbeat. Thanks again for your great course and your support! Words cannot express my gratitude.
Passing NY Bar Taker, Abrams Garfinkel Margolis Bergson, LLP

I am pleased to share the good news. I passed my second bar exam. Your guidance while I was preparing for the New York exam gave me the confidence to prepare myself and beat the UBE in the first attempt with MBE score in mid 150s. Thank you again!
Passing NY and Washington (UBE) Bar Taker

I just want to say thank you for helping me pass the February 2016 NY bar exam. Last July I took one of the "big box" prep course and was not successful. This time around I downloaded your app from the Apple App Store. The lectures, outlines and multiple choice questions were extremely helpful. The best part was that I was able to listen to your lectures around the house, on my commute and while exercising. The way you explained and broke down the MBE subjects made it so much easier to figure out the correct possible answer. I was able to increase my MBE score by 31 points. Keep up the good work!

Jackson, I passed!!!! 🙂 🙂 I don't think it has hit me yet, I am in a complete state of shock. Thank you for helping me get to this day!
MBE score was 150.
Passing NY and NJ Bar Taker, Novick and Associates, P.C.

I passed the NY Bar Exam as a Foreign Trained Attorney. I made this video to share my experience with other foreign attorneys and to recommend Celebration Bar Review to others!

I PASSED!!!! I will send along a note and celebration photos as soon as get a chance to celebrate!!!
I can't THANK you enough for all of your help, support, understanding and genuinely caring.
MULTISTATE STUDENT COMMENTS

I passed the (Multistate) Bar!!! Thank you so much for your guidance and support!
Passing Multistate Bar Taker

I found out yesterday that I passed both portions of the Virgin Islands bar exam. Thanks again for your help with the MBE!…I used Celebration successfully in Georgia in February 2013, and again for the July 2014 MBE in VI. I used Barbri and PMBR in Florida in July 2007, and Celebration blows them away.
Passing Multistate and Georgia Attorney Bar Taker

I passed the IL bar exam last year and was commemorating it since today is the first day of the bar and I was thinking of you! Thank you so much for what you did to help me–all the coaching, analyzing MBE scores, taking late night phone calls etc. Thanks again for your dedication and support.
Passing Multistate Bar Taker

Great news Jackson, I passed! Thanks very much for the help. Overall I really enjoyed my experience with Celebration Bar Review. After going using commercial courses, I feel as if the Questions and Answers materials were very similar (there are only so many ways you can ask the same questions). But I feel as if the lectures, and most importantly the outlines were much better. There was more analysis, which is much more helpful to understanding material than the Commercial black letter outlines with no analysis. Just a couple of cases makes a concept for much clearer. Also, the mental psyching up you provided weekly, then daily, extremely helped. The bar is a tough time, however those last 30 days of you can do it emails were very helpful. Lastly, having you on call/email was well worth the price of admission. Thanks a lot for everything you did to help me pass the MBE.
Passing Multistate Bar Taker

I was struggling with passing the Texas Bar Exam then a classmate of mine recommended Jackson Mumey's Celebration Bar Review.  From the outset this program increased my confidence in my abilities, gave me daily direction and put me on a path to success.  I found the materials to be accurate and effective backed by thorough lectures.  The syllabus was laid out to give me sufficient time to study and review the material. I highly recommend the personal mentoring package as Jackson's one on one attention gave me the counsel, direction and confidence I needed to become an attorney.  He is a brilliant individual, who has a genuine interest in my personal success and saw to it that all of my questions and concerns were taken care of.  Jackson personally tailored the way I prepared for the exam to ensure my success.  I was prepared for every portion of the exam and utilized Celebration's strategic method to pick up the points I needed to pass the exam. Jackson's personal mentoring package got the job done for me and I believe it can for you too.  He kept me fresh by effectively exposing me to the material necessary to pass the exam while teaching me reliable methods that I could count on to get the job done.  Put yourself in a position to succeed on the Texas Bar Exam and sign up for the Celebration Bar Review.

Thank you for your call congratulating me on my bar results. My family has been surprised at how calm I've been about the news, especially in light of the winding road I've traveled since leaving law school. But the truth is that I expected to pass when I walked into the exam room, and I was confident that I had passed when I walked out three days later. That feeling of renewed confidence, even more than my passing score, is the most valuable thing I've taken out of your course. At some point in law school, for reasons I can't really explain, I stopped believing that I would naturally succeed in my professional life and started believing that I would struggle and likely fail. Those days are past, and that's due in large part to you. While we've only spoken a few times, I'll always be thankful for all your hard work and your willingness to occasionally kick me back on track. You have truly been a blessing to me.
I'm obviously happy to recommend your course in any way I can,
By the way, my final score was a 772 and my scaled MBE score was 166.2. And to give you an idea of how far I've come over the last 8 months: I was actually a little disappointed 🙂

I passed the TX Bar Exam a day before a jury found the defendant guilty in my first federal trial. The course was perfect and I will recommend it to anyone who needs to pass a bar exam.

This is the second time I used Celebration to pass a bar, and this is the second time I have passed a bar. I am now licensed in Florida and Texas. I can honestly say that Celebration made this miserable experience bearable. The personal attention I received is simply unbeatable! I will not take any other review but Celebration if I ever need to pass another bar. I keep recommending it to everyone and for a good reason, you simply cannot beat this program! It is the best!!
Passing Texas and Florida Bar Taker

I wanted you to be one of the first to know that I passed the Texas bar!!!! I am incredibly overwhelmed (yes, that meant I started to cry in front of all of my co-workers) and I am also incredibly thankful! Thank you so much for your coaching and constant encouragement throughout this process. Your course was challenging but made the entire process seem doable and like I could actually do this. Thank you again and I will be sure to recommend Celebration Bar Review to my friends!!

After having utilized you're course in two jurisdictions, I am thoroughly convinced that Celebration Bar Review is, "hands-down," the best bar review course on the market. I've taken the more widely recognized courses for both the state and MBE portions of the bar exam and neither of them adequately prepared ME for what I would face on the actual bar exam like Celebration Bar Review did. Your syllabus is easy to follow and is manageable even for a person working full time. Lastly, the writing style created by you to attack the essay portion of the bar exam is what I believe helped me the most. It is a style that is simple, methodical, logical, and very lawyer-like. Particularly in NJ, where the essay format calls for you to "Write a Memorandum," the stress involved with making sure I addressed all potential "issues" was eliminated tenfold as a result of being trained in your writing style. I thank God for giving you the vision to create Celebration Bar Review and wish you continued success!
Passing Texas and NJ Bar Taker

Just a quick note to thank you for your help in my passing the Texas Bar.
I will recommend you to others in the future for passing the bar. I like your system and approach. I certainly didn't have time to memorize the material, so your system was a huge help. It allowed me to have the confidence to give it my best when all the logic said I was doomed to failure.
Passing Texas and CA Bar Taker

THANK YOU!!!!!!!!!!!!!! We passed!!!!!!!!!!!!!!!!  My overall score was 688; MBE scaled score was 136.4.
Thanks again for all your help and support. I truly believe I could not have done it without you!!

Law school beat me up. I graduated from a top tier law school with a JD: and zero confidence in my ability to practice law. I took one bar exam after law school and waited 13 years (!) to try again, in a different state than my law school…. Talk about odds not being in my favor.  A forty something mother of two boys, suddenly faced whose husband's illness made returning to work a necessity. But I passed. Talk about odds not being in my favor.  
Get this: I passed! Celebration gave me back to myself. Jackson Mumey is the father, the uncle with great stories, the trusted family friend, for the rest of us – Suspending judgement, he lit the path. All I had to do was do EVERYTHING he said do.
I am now practicing law. And not one day feels like work because I am living my dream. I am helping others while providing for my family…. Simply put: Choosing Celebration Bar Review was the single finest decision I've made.

I just wanted to say, "thank you". While I didn't take advantage of Celebration Bar Review (only because I'd not heard of you until I'd already purchased a prep course), I did take advantage every weekend of your on line videos. Already licensed in Pennsylvania, since 2006 I wanted to get licensed in my adopted state of Texas. Finally made preparations last July to sit for this past February's exam. So, juggling an extremely demanding job and squeezing in time to prepare since Christmas, I forged ahead. Your video's I watched every Sunday really provided me with a great deal of encouragement. Especially your story about Gideon. The timing of that video was uncanny and the message resounding. I made several of my friends, who endured my preparation, watch it too.
Earlier this afternoon I learned, with great joy, that I had indeed passed the Texas Bar. So, suffering from jet lag (just got back from Japan on business) I find myself up late and thought about your videos and the help they provided me. So, thank you. And God bless!

I would say that your course was perfect for me. You saved me loads of money, and I got everything I needed and more. I would absolutely recommend your course to any licensed attorney taking another bar exam. I would tell them that they would only be wasting their money if they opted to take mega bar.

Two for two with Celebration Bar Review! I'm on the Pass List for Colorado (UBE). Thank you for your help and prayers! I am so thankful.
Passing UBE and Florida Bar Taker, Pueblo Disability Law Firm

Once again your help, experience, and mentorship helped me to overcome the hurdle that we call the "Bar Exam." I am eternally grateful for your knowledge and encouragement. Again, thank you so much for helping me. I sincerely wish you the best!!
Juan Burgos
Now licensed in FL and KY
Passing UBE and Florida Bar Taker

I passed the California, New Mexico and now the Colorado (UBE) bars with Celebration Bar Review. Thanks again for everything you do!
Passing UBE, California and Multistate Bar Taker

Six months ago I had just failed the Bar Exam by a handful of points and I was so dejected that I almost gave up. I didn't know what to do. My family and I had worked so hard and sacrificed so much but the result was the same, failure. You sit there and look at that computer screen and think you're the biggest loser out there.
Then I happened upon Celebration Bar Review and it was just what the doctor ordered. I started to recognize that I wasn't a loser. I started writing answers that weren't just regurgitated law but were actual analysis. I stopped struggling and started improving and started putting law to fact. Jackson will teach you what these bar graders are looking for and how to give it to them. You'll find out that you can win and Jackson will help you get the right mindset so that you can overcome the mental aspect of the exam.
Just a few days ago, I saw my name on the pass list. I can't tell you how good this feels. You can pass the Bar, you just need the right tools to do it. Give Jackson a call, it worked for me and a lot of other people. Just imagine how you will feel when you see your name on that list!

You're my HERO! I passed the Illinois Bar Exam! So grateful for your method. Tried and proven. IRAC is overrated.  I am positive that my choice in bar review course was key. I can't imagine having the same result with one of those commercial courses.
STUDENT COMMENTS ABOUT OUR 'STAR' PROGRAM

I just wanted to take a moment and tell you how thankful I am that my husband found your bar review course for me. You have been a God send. The STAR program made all the difference…
Passing California Bar Taker

Your STAR course demonstrated to me exactly how to channel my efforts so as to provide the bar examiners with a structured and consistent essay format, one conducive to information gathering.
All the written materials were well organized; the subject matter was thorough and extremely detail-oriented.
The online lectures and printed books were used extensively. The lectures, incidentally, flat-out rocked!

I have known Jackson for a couple of years. I am a licensed attorney in Tennessee. When I first took the bar exam, I signed up for several big box courses years ago, that did not adopt to my way of learning and I received no personal attention. This is not the way of Celebration Bar Review.
The way of learning should be flexible, not rigid. Some people need more structure, more guidance, more exercises and some people need to "learn" how to learn and not be trapped in the rigid marching of memorizing and doing practice questions. What impressed me about Jackson Mumey's courses, including the Star Program, is that not only are the courses strategically and psychologically adept for maximum results but they utilize a contrarian approach without the burnout of senseless over-burn from exercises. People do not learn from just doing thousands of drills and Celebration Bar Review recognizes this through multiple programs including the wonderful Photoreading which I now use in my personal life and my law practice.